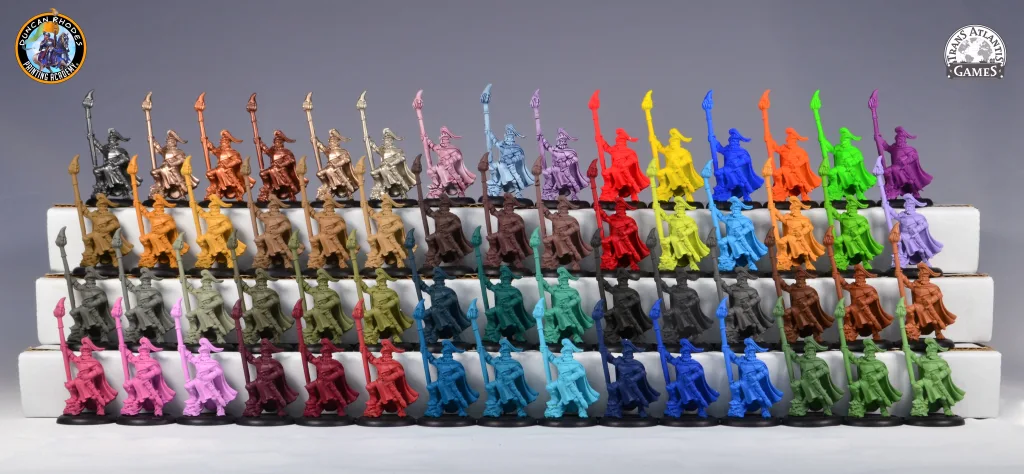 ---
Created from years of professional and hobby painting. Duncan Rhodes Painting Academy and Trans Atlantis Games are proud to present Two Thin Coats Paints.
Each colour has been expertly created by some of the world's foremost paint-chemists. Working hand-in-hand with Duncan to create the perfect set of shadows, midtones, highlights, metallics, brights, glazes and washes.
We have not used paints that have been bought off the shelf. Duncan and the TAG team have developed them to be easy to use. The Paints behave consistently no matter the colour. They can be used for every technique from airbrushing to drybushing, to basecoats to glazing.
---
The Two Thin Coats Paint System
Every Two Thin Coats Paint is based on our unique and proprietary medium. This medium was hand crafted over many iterations by Duncan to provide the absolute best in coverage, flow, and ease of use. Our paints have a slightly satin to matte finish and dry to a super smooth finish when applied in two thin coats.
All of our paints are non-toxic and safe to use, each paint conforms to ASTM D-4236.
Each paint can be thinned to your desired consistency. The paints also work great out the bottle with only a little addition of water.
Our paints are designed with an easy to use labeling system. This system lets you know exactly where and when to use a paint.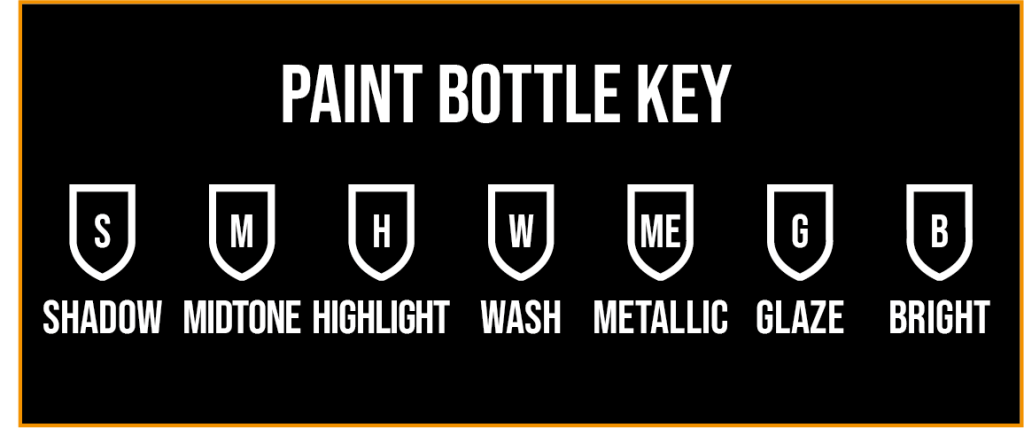 Shadows are darker colours perfect for shading, or using as a base layer to build up to a brighter colour.
Midtones are between Shadows and Highlights they make great base layers, and fantastic stepping stones to bring in your Highlights.
Highlights are on the brighter end, and are used to highlight the parts of your model that you want to stand out on the tabletop.
Washes can be applied over your base coat to instantly get contrast on your model.
Metallics are made using a special proprietary metallic medium, making them some of the smoothest, most realistic looking metals on the market.
Brights are hyper-pigmented to make some of the brightest colours you can find in paints – perfect for lasers, light swords, and the glow of power weapons.
Glazes like a cross between our brights and our washes, Glazes are used for when you want to pop a colour even more, or tint existing colours.
---
Our Colour Range
Two Thin Coats are made up of 120 unique colours. Our opaque colours are arranged into triad, three colours that will work together with a shade, midtone and highlight of each colour. Of course this isn't a prescriptive system as you can use 3 highlight paints on your miniatures if you like!
So far our range is split into two release waves. Wave 1 came from our first successful Kickstarter and was followed by wave 2 a year later.

Two Thin Coats Paints are available in all good stockists.
---
Two Thin Coats Charts
Below you can find the Wave 1, and Wave 2 charts of the Two Thin Coats Range:
---
Find out more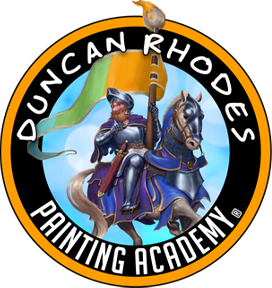 Duncan Rhodes Painting Academy
The Duncan Rhodes Painting Academy, or DRPA for short, is a Membership site where you can come and learn to paint your favourite miniatures. Whether you are a beginner or even an experienced miniature painter, the Duncan Rhodes Painting Academy will teach you all the techniques you need to know to paint any model you desire.
Find out more about Duncan Rhodes Painting Academy and how to subscribe below:
---